Products
Tennessee Rand manufactures the highest quality specialized clamping devices in the industry. Our clamps have been designed with reliability, durability, longevity, and precision clamping and are specifically designed for harsh welding environments that demand superior clamping power.
For more information, contact our Standard Products group at 423-803-1749.
Make ordering easy – use our Configuration Tool to quickly configure the exact clamping device you want and to download it in the format you need.
---
Toggle Clamp
The TRC Series Compact Pneumatic Toggle Clamps consist of 3 models: TRC27-C, TRC38-C, TRC50-C. These clamps are designed to be a retrofit upgrade to the TC Series clamps. They are designed with reliability, durability, longevity and precision clamping and are specifically designed for harsh welding environments that demand superior clamping power.
FEATURES:
Compact, lightweight fully enclosed design to keep debris out
27mm 38mm, and 50mm bore pneumatic cylinder
Adjustable arm angle opening in 15° increments (stoke adjuster kit is available)
Magnetic piston and cylinder body sensor grooves standard
Built in dual directional weld field immune sensor available
Easily adjustable sensing actuator for indicating clamp open and closed position
Long life, hard coated internal components
Light-weight aluminum clamp head
Cylinder and sensor are easily changeable
Low profile/narrow design for tight applications
Overall clamp length is the same for all arm opening angles
Manual release button to open clamp without air pressure
Clamp mechanism and cylinder are pre-lubricated for maintenance-free operation
Standard square output shaft
Full range of standard straight/u-arms available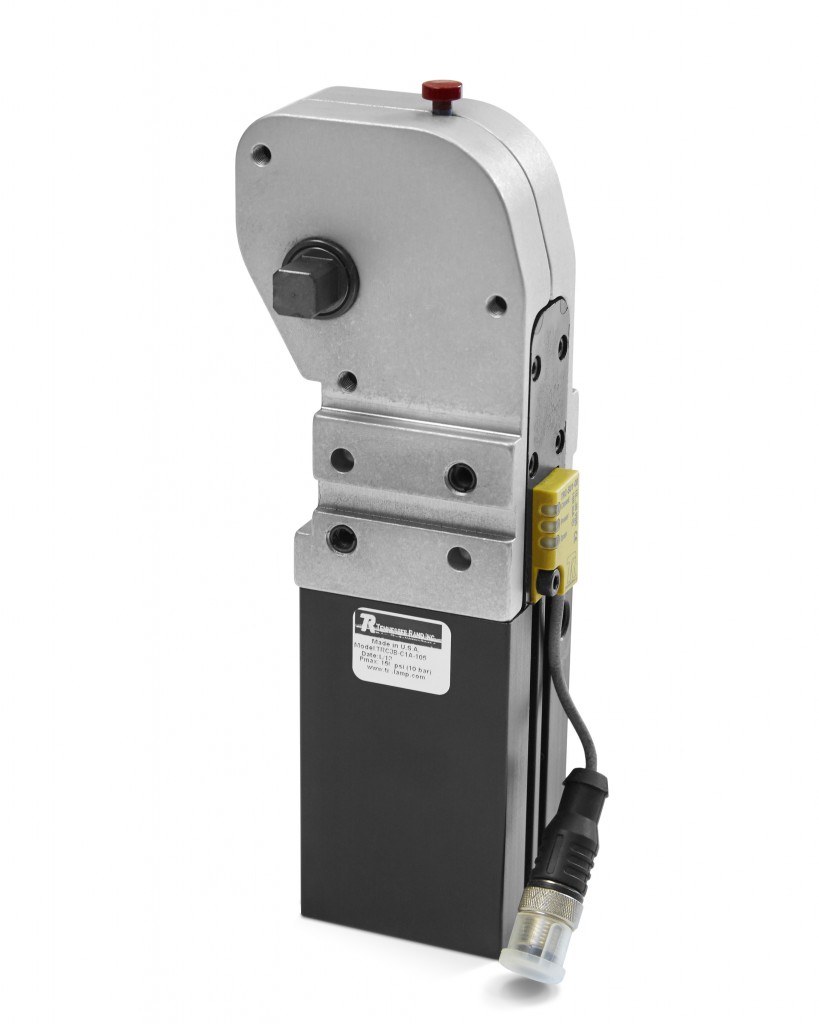 Tube Clamp
Tennessee Rand tube clamps have a robust design, and are excellent solutions for locating tubes in welded assemblies such as seat frames, bike frames, exhaust systems, etc. As with all our clamping products, the TB Series Tube Clamps provide dependable clamping power.
FEATURES:
Incorporates a double-acting pneumatic cylinder
Clamp has no ejector feature
Used with a 4-way valve
Compact size and light weight
Tube clamps hold 1/2″ -1 1/2″ tubes
Reversible mounting that works with industry standard finger shims
Aluminum Housing
Cylinder grooves for sensors
Metallic reinforced polymer coating specifically designed to resist weld splatter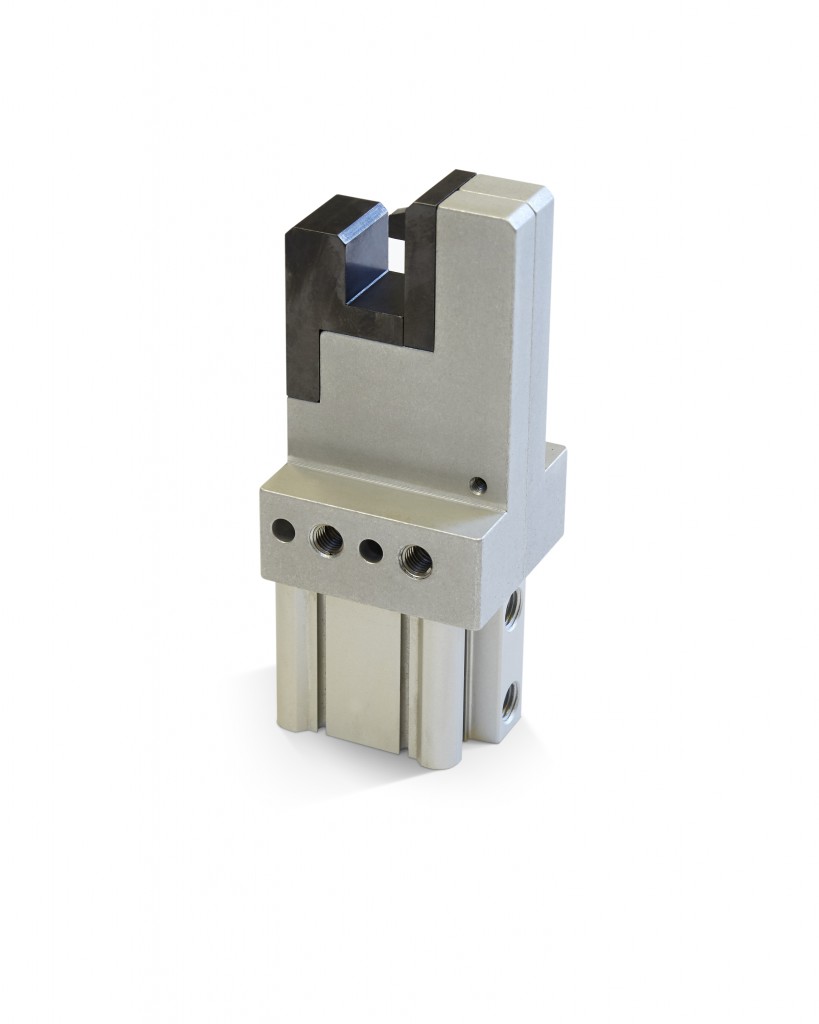 OFFSET RETRACT and STRAIGHT RETRACT PIN DEVICES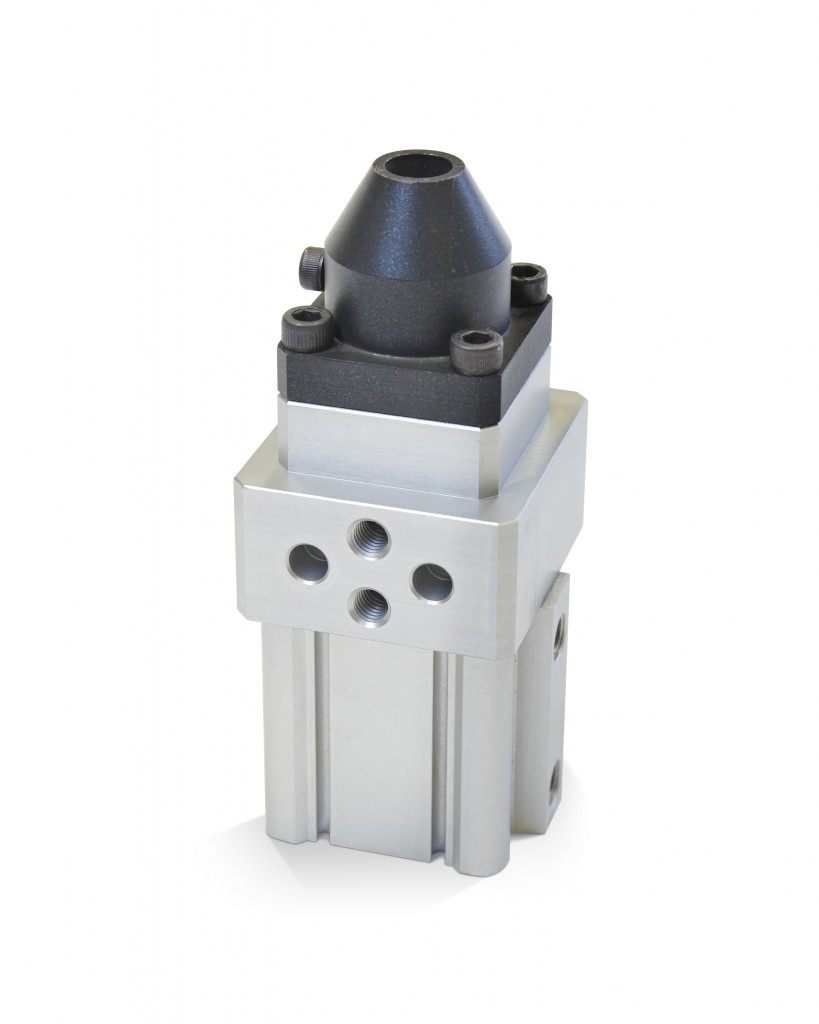 The Offset Retract and Straight Retract Pin Devices are available in 2 bore sizes and have several other great options. The straight retract pin device is for retracting pins from welding components before unloading. The Offset Retract Pin device (45 and 65 mm offset available) allows an area to be pinned out that cannot be reached using the straight retract pin device.
We offer custom pins and mount blocks for our Retract Pin and Straight Retract Devices. The mount blocks can be used with NAAMS or Douglas shims.
BOTH FEATURE:
Compact size
2 Bore sizes available (40mm & 50mm)
Multiple cap options available
Pins can be changed without disassembly of device
Cap functions as a net gage
Cylinder has sensing options
Variety of mounts, shapes
Mount block bolt/shim patterns both in Metric and ANSI.
Pins available in round, round-diamond, round-square, oval, oval-diamond, & oval square
Used extensively in weld fixtures and other tooling applications, our wire clamps aid in loading unwieldy formed parts. Placing parts with multiple bends into the fixture quickly becomes intuitive for the operator, reducing load time and placement errors.
FEATURES:
Single-acting cylinder allows wire or small tubing to 'snap' into location
Operated via a 3-way valve, with pressure applied to the 'A' port for unclamp
Compact, fully enclosed design
Aluminum housing
Reversible mounting
Built-in auto ejector finger
Spatter resistant coating for housing
4mm – 11mm (in 1 mm increments) and custom sizes available
1/8″ NPT porting
---